The kitchen knives are considered the backbone of any kitchen arsenal and this is a truth undoubtedly. Without a kitchen knife, your existence as a chef is nothing but a question. They are the personal property a chef could own in his career.
Now, you might also know this entire thing being a chef; maybe better than us! However, you can't get ahead in terms of selecting the best Kitchen knife. You are here to take a look at the kitchen knife buying guide & we warmly welcome you.
Nevertheless, choosing the best kitchen knives is far easier than maintaining them like a pro. If you are a professional chef, this thing might not be difficult for you at all. But, if you are just a beginner, you need to be serious about them.
However, you should worry not as this Kitchen Knife Buying Guide is going to be universal for chefs of any skill level. We will also provide you with an overview & the best practices to maintain them. Again, this thing may differ as per knife types, their uses, and your expertise of course.
Kitchen Knife Buying Guide | Things to Consider
Alright, so we are going to start this buying guide with some basic terms that you should know to opt for the best kitchen knife. This thing is known as the use case. How are you going to use them?
According to use, you will find a lot of knives in the market both in the Japanese, Chinese & German segments. However, Chef, Paring, Bread (aka Serrated knives), Carving, Slicer, Butcher, & Cleavers are widely considered as kitchen knives.
The list goes quite ahead, but they are just enough for beginners and even Pro chefs. Along with the knife type, there are a lot of other things as well that you should consider. Let's take a detailed look at most of these.
Types of Kitchen Knives
So let's take an opening through kitchen knife types for almost any kitchen. If you are a Home cook or some sort of amateur advanced chef in a restaurant, you must have to get at least 03 types of knives, so that you can stand out. And, this fleet should consist of a chef knife, a paring, utility, & a slicer at the same time.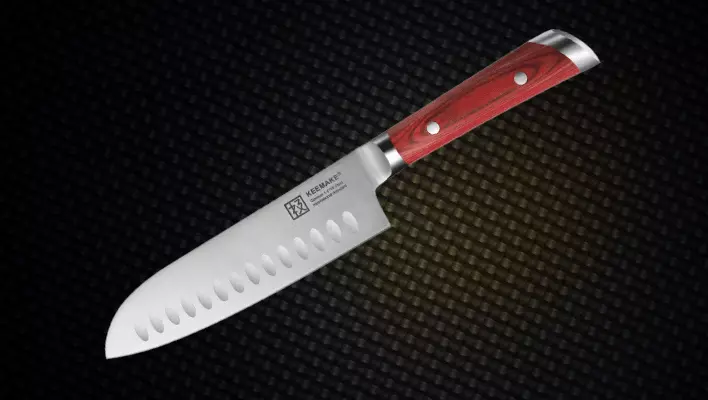 This is the most commonly used and universal knife that you will find in almost every chef's hand. A chef knife is pretty helpful that you can use to deal with chopping, mincing, slicing, and some sort of light butchering.
Usually, the chef knives come in a lengthened blade that ranges from 06 to 14 inches depending upon the brand. However, the ideal length is around 08-inches to 14-inches that also works pretty smoothly in slicing large products.
If you are fond of Japanese knives, the chef knives are known as Gyuto. So, you should not worry about their names as they both are almost the same thing. These knives hold the most versatile blade due to their length.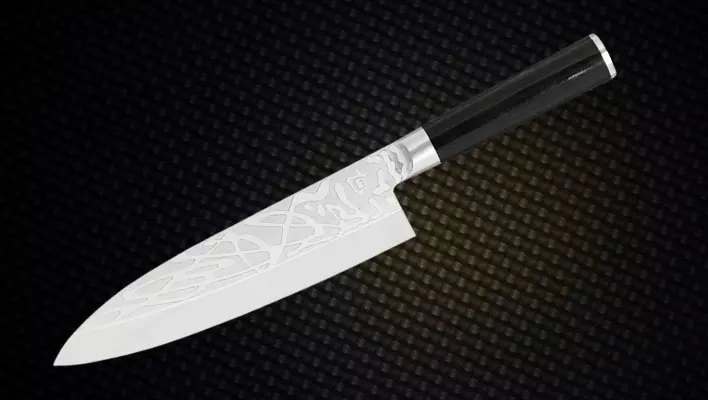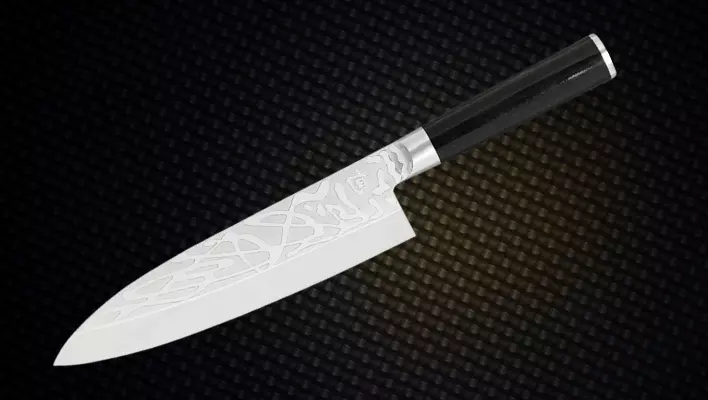 These knives are considered as a sibling of chef knives due to so many things. A slicer knife is mainly used to slice larger products into two or more pieces effectively. These knives come with a long yet flexible & fine blade by the way.
Slicer knives come with almost the same length as a Chef's knife. However, the longer they are, the better they are going to perform. With their flexible & slim blade, you will get a touch of a carving knife.
These knives can be used as an alternative to fish knives, and you can get fillets from a fish with a little bit of effort. Not just that, you can also use them to cut thin & yummy slices from cooked steak.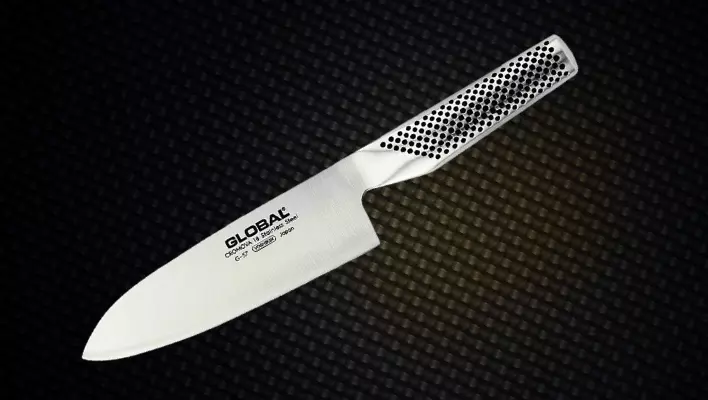 Both the paring and utility knives are the same thing but they have different names. These knives are the shortest ones and they are the most useful knives a chef could have in his culinary fleet.
A utility knife holds a blade with a length of up to 04-inches & a minimum of 02-inches. Again, this all depends on the brand of the knife. However, they are used for dealing with prawns, trimming the fat from meat, and cutting smaller vegetables or fruit peeling.
Other than these knives, they are meant for dedicated tasks. They are not considered universal knives but they perform the specific cutting. For example, a boning knife is used to trim bones from meat. Serrated knives are used for pieces of bread and butter. Or, cleavers are used specifically for vegetables.
Build Quality & Material of Kitchen Knives
Now, if you have found out the ideal use case of your potential knife; the next important thing to consider is their build & material. This thing tells about the structure and it also forecasts the longevity of your knives.
In this segment, there are some important things that you should consider. They mainly include how kitchen knives are made, what materials they are using, and which materials & construction types are best for the kitchen knives.
Build Quality & Material:
The best knives are made up of the best materials that reflect their build quality for sure. If a knife is using mediocre materials, those knives aren't going to last pretty well. Not just that, they might also be dangerous for your health.
However, if the knives are made with premium or above-average materials, they will surely last for a long time. Hence, delivering decent longevity & value to money. Moreover, they will be easy to maintain as well.
Nowadays, the Slicer best knives are made up of steel only. This steel further expands to a lot of other offshoots as well. They mainly include alloys of steel; such as carbon steel, stainless steel, & high-carbon stainless steel.
The carbon steel knives are widely used as they are not so expensive and they are also sharp. These blades are durable and strengthened as they feature a good ratio of carbon in their structure.
However, these knives could easily chip if they have fallen. Their edges are not so durable because they are hard. Carbon steel knives are easy to sharpen & you can use both the Whetstones and Machine sharpeners on them.
Stainless steel knives on the other hand; are a bit more expensive than high-carbon steel knives. These knives are aggressively sharpened and they are the best match for professional chefs due to their immense sharpness.
These knives are even more durable than the high carbon steel knives as they are made up of premium materials and they don't chip nor break easily. As compared to carbon steel, these knives are a bit hard to sharpen and take patience. However, they are unbeatable both in terms of sharpness & longevity.
In the culinary world, brands don't use simple alloys of high carbon or stainless steel. They use culinary steel that works very well for knives. The best knives feature steels like VG10 and AUS-10.
See also: Best Steel for Knives
Construction types of Kitchen Knives: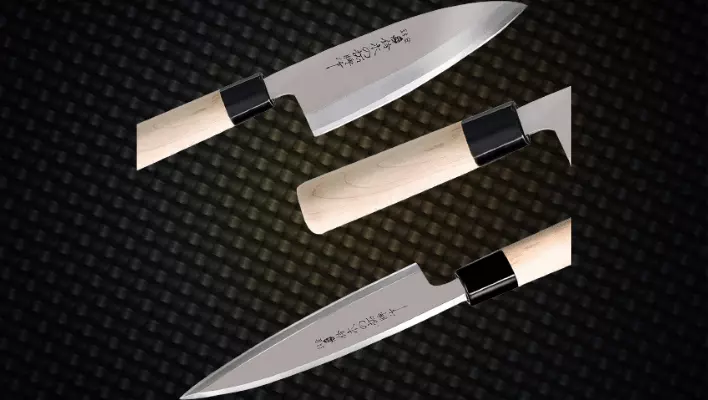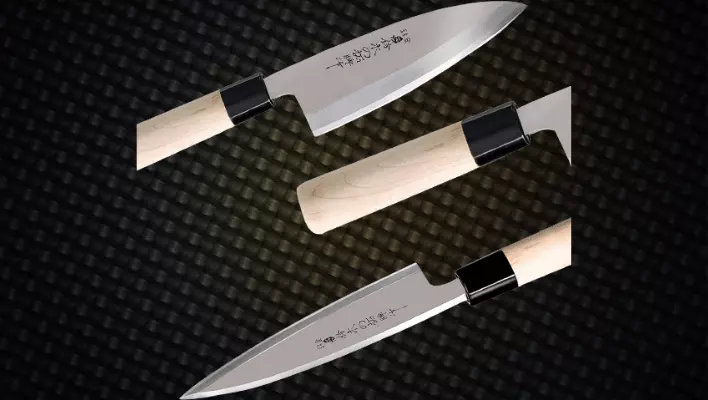 Now, this thing matters a lot in front of the material used in a knife. The best knives are made up of mainly two or three methods. They might include forged construction, stamping, and laser etching as well.
The knives with forged construction are the greatest of all, as they stand out quite decently. These knives are packed with extensive durability and sharpness at the same time. The knife brands use layered steel to form a blade through forging.
To make them durable; these steel are treated manually. They use to forge them at a fairly high temperature and after achieving certain properties or thickness, they further use ice or nitrogen hardening treatment to enhance them even more.
The stamped knives are just programmed and machined knives. These knives are not reliable for the long term like forged knives. Stamped knives come for a cheap price but they are still very sharp.
These knives are mainly meant for household usage and beginners. You should avoid them for professional usage as they are not meant for that case. Such knives need frequent sharpening and they are not beveled precisely. Laser-etched or ceramic knives are also used for beginners & they are also inexpensive.
See this guide to find out What are Ceramic Knives
Sharpness & Maneuverability: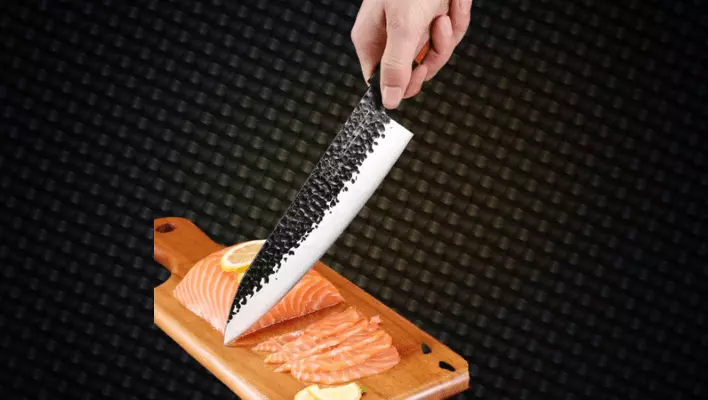 This is the most premium thing that you should never skip as this elaborates the real-time performance of a knife. If a knife isn't sharp, it will badly affect your productivity and you won't be able to get precise cutting.
A knife should be sharp enough as it instantly cuts the ingredients. The best practice is to test your knives personally. However, this isn't possible all the time. So, there is another thing that will help you out to judge their sharpness.
Most of the knife brands like Shun, Mercer, TUO, Wusthof, Dalstrong, & Miyabi feature a beveled blade in their knives. You will find these knives in single or double bevel terms. And, this is the thing you need to monitor.
If a knife holds a single bevel, that knife is going to stand out in terms of sharpness. Such knives will be razor-sharp, but they might need some sharpening time. Single-bevel knives are not cheap, and they are also meant for Pro Chefs.
However, double-bevel knives are the best choice to opt for when it comes to kitchen knives. These knives are also very sharp and they are also inexpensive. In Japanese knives, you will get an angle of less than 30° and this makes them easy to sharpen. They also feature good edge retention.
Blade Pattern & Handle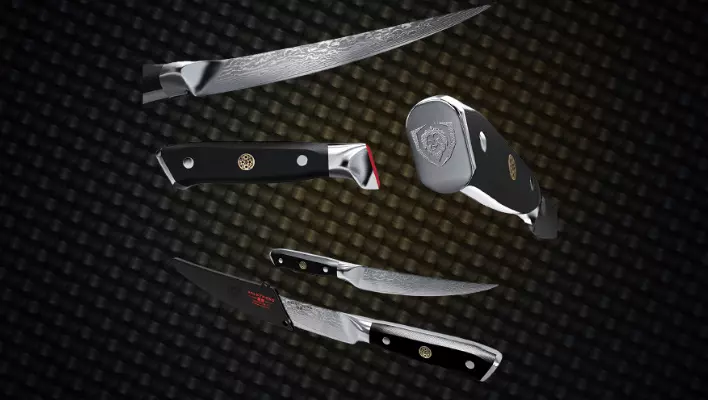 If you have selected a knife, make sure to take a look at its blade pattern or design. A blade pattern is a secondary measure that you may or may not skip for a knife. But, this thing helps in enhancing your productivity pretty much.
Blades with patterns provide a good clearance for the ingredients to cut. With this thing, the ingredients don't necessarily stick to the blade & you won't have to keep removing those particles manually from the blade.
In Japanese knives, you will surely get a forged pattern as this is the most effective & durable pattern. This is formed through hammering during forging & it also relieves stresses from the steel. Thus making the blade more versatile.
Western or Chinese knives don't necessarily have forged patterns. Instead, you will find stamped cladding over the blades at a specific offset. These dimples aren't pretty deep, but they are enough to clear the way for your next cuts. This way, you can find non-stick knives quite easily.
Along with sharpness, your knife should also be comfortable as you will be holding them for a long time. Their handles must be smooth and better ifThey to opt for full-tang handles as they are versatile.
Build-wise, you can find knives with durable handles of different materials. Nowadays, knives come with wooden, Metallic, & Plastic lamination as well. All these handles are versatile, but they own their pros and cons.
Wooden handles are the best ones as they are durable, full-tang, versatile & lightweight. They are balanced nicely & you will find them easy to maneuver. On top of that, they last for a long time, but they increase the price of a knife.
Metallic handles are best in terms of lifetime usage. Such handles are heavier & these knives are recommended for large-scale cutting & professional chefs. They aren't balanced correctly but you can get used to it over time.
Laminated handles come for inexpensive knives & they are pretty lightweight. These knives perform quite well & some brands make them water-resistant as well. However, they might not necessarily come in a full-tang construction.
Summing up the Kitchen Knife Buying Guide
So, this was the complete guide that will help find the best kitchen knife. If you are looking to upgrade your kitchen knives but you have no idea, this guide will serve as the best reference in that case.
Usually, the kitchen knives consist of at least three sorts of knives and they work with almost anything. Knives with longer blades tend to have more versatility and work smoothly. They also come with a razor-sharp blade.
The best kitchen knives are made up of durable steel and their construction is also nice. These knives should be versatile, balanced, and lightweight at the same time. They should hold a comfortable yet full-tang handle out of the box.